Roofers in Bradfield, Hillsborough and Wadsley Bridge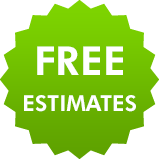 Whatever the project, we're convinced you can stop searching for a roofer in the Bradfield, Hillsborough and Wadsley Bridge area. We're here to sort out each of your roofing demands in S6. We've been giving first-rate workmanship across the area for over 25 years.
We'll always accomplish our work using premium materials at a price that suits you. We'll also validate our promise of the finest service with our comprehensive, no-quibble guarantee.
In S6? Use your local roofer
We give you a full choice of roofing services for your property, where ever you are in Bradfield, Hillsborough, Malin Bridge, Stannington, Upperthorpe, Walkley, Fox Hill, Wadsley Bridge, Wisewood, Wadsley, Loxley, Middlewood, Storrs, Dungworth, Holdworth, Rails, Ughill or Hollow Meadows area. Call us about:
Built up felt roofing
Slate & tile repairs
All repairs repairs
Roof restorations
Flat & pitched roofing
Repairs to chimneys
Velux windows
Fascias and soffits
All roofing work is fully guaranteed
All the work we do comes with our special 'no-quibble' guarantee. It's rare to call upon it, but if something was to go wrong with your roof, we would correct it - quickly.
Give us a call now if it's a roofing expert you need. We'll deliver you a free quote on all work you need in S6. Contact 0114 304 9857.