Roofer in Parson Cross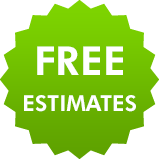 Reliable roofers can be hard to come by, but if you're looking for a top-drawer company serving Parson Cross, then we're glad to introduce ourselves. We will sort out your roofing with speed, care and skill. We've been supplying excellent work in the area for more than 25 years, so you can rely on us.
We're proud of our great pricing, too. We never compromise on materials and our desire to deliver a premier service is supported by our comprehensive guarantee.
Your local roofer providing a full selection of services
We deliver an all-encompassing range of roofing services throughout Brightside, Shiregreen, Firth Park, Longley, Parson Cross and Wincobank. We are able to help you with:
Pitched & flat roofs
Tile, slate and felt
Roof repair work
Restoration work
Chimney maintenance
Roofline maintenance
Velux skylights
Guttering work
Guaranteed work always
You'll be pleased to know that all of our work comes with our special 'no-quibble' guarantee. It's rare that we need to call upon it, but this means that should something go wrong, we will fix it - without question.
So, wherever you are in S5, call us. We're ready to give you a free estimate on all your roofing work. Don't hesitate, simply call 0114 304 9857.