Roofers in Handsworth and Woodhouse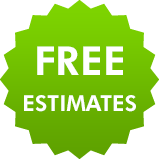 We hope you'll only settle for the best tradesmen when you need a credible roofer in Handsworth or Woodhouse. We'll manage your roofing project no matter what the nature of the task. With 25 years' experience in the S13 area, you can trust us to deliver.
We can complete pitched or flat roofing in felt, slate, tile and even Yorkshire stone, and all services come at affordable and competitive rates!
Comprehensive products and services from your roofer
Whatever the size or shape of your house in Handsworth or Woodhouse, we're up to the task. We we'll take care of:
Roor repair work
Full re roofing
Slating and tiling
Built up felt roofs
All flat roofing
Chimney repairs
Lead flashing
Velux windows
No surprise repair bills down the line
With us, there will be no surprise repair bills later on because we give lengthy guarantees with every job we carry out.
We're only a phone call away, so give us a ring if you're in need of quality roofing on your property. We'll arrange a totally free estimate for all customers. Call today on 0114 304 9857.