Roofers in Gleadless and Frecheville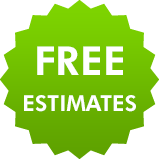 We are proud to be trustworthy roofers, serving the Gleadless, Base Green, Birley, Charnock, Frecheville, Scowerdons, Hackenthorpe, Four Lane Ends, Richmond, Woodthorpe and Ridgeway area. We will deal with every one of your roofing wishes whatever the extent of the job. We've been supplying superb work in the S12 district for upwards of 25 years. We'll undertake our work using top quality materials at unbeatable prices.
We'll back up our promise of providing the premier roofing service with our full 'no-quibble' guarantee.
As your local roofer, we have the answers
If you're looking for a top-draw roofer, speak to us right away. We can assist with:
Roof repairs
Chimney services
Roof alterations
Tiling and slating
Flat & pitched
Gutters and guttering
Velus windows
UPVC fascias and soffits
Extensive guarantees with all roofing work
If you choose us to do your roofing work, you can rest easy in the knowledge that every bit of work that we do on your property is fully guaranteed.
Give us a call today for assistance throughout the S12 postcode area, and we will offer you a free quote on all services. Simply phone 0114 304 9857.