Roofers in Crosspool, Crookes and Fulwood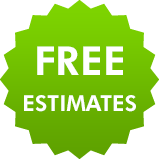 If you've been in search of a trustworthy local roofer to work on your Crosspool, Crookes or Fulwood home, we'd like to think that you can stop searching. We will deal with all of your roofing needs whatever the origin of the problem, and wherever you are in S10 - we've been offering outstanding craftsmanship for 25 years.
We continually undertake our work using premium materials at unbeatable prices. We'll validate our promise of the premier roofing service with our comprehensive no-quibble guarantee.
Your local roofer providing all the options
We're happy to offer an all-encompassing range of roofing solutions across Crosspool, Redmires, Broomhall, Highfield, Sharrow, Crookes, Broomhill, Crookesmoor, Endcliffe, Tapton, Fulwood, Lodge Moor, and Ranmoor. Our services incorporate:
Flashing repairs
Chimney repairs
Roof repairs
Re-roofing work
Felt, slate & tile
Flat or pitched roofs
Skylight fitting
Guttering & roofline
Feel secure with us!
All of our work comes with a genuine 'no-quibble' guarantee. It's unlikely that you'll need to call upon it, but should something go wrong, we will fix it - without question.
Give us a call today if it's a roofing specialist you require, and we will give you a free quotation on all roof work wherever you are in S10. Ring 0114 304 9857.